4th Annual Joe Carter Classic Celebrity Skins Game
---
Date
Wednesday, June 14, 2017
Location
Eagles Nest Golf Club
10,000 Dufferin Street
Maple, Ontario
ITINERARY
6:30 a.m. – Registration/Breakfast
8:00 a.m. – Shotgun Start
(Modified Scramble format)
VIP Reception
Blue Jays Game
7:00 p.m. – Toronto Blue Jays vs. Tampa Bay Rays
Summit Suite – Rogers Centre
8th Annual Joe Carter Classic Golf Tournament
---
Date & time
Thursday, June 15, 2017
Location
Eagles Nest GolfClub
10,000 Dufferin Street
Maple, Ontario
Itinerary
7:30 a.m – Registration/Breakfast
9:00 a.m. – Shotgun Start
(Scramble format)
4:00 p.m. – Cocktail Hour & Silent Auction
(Eagles Nest Patio)
5:00 p.m. – Award Celebration Dinner (Great Hall Ballroom)
After-Party
Location:
The Ritz-Carlton, Toronto
Toronto, Ontario
Time: 8:00 p.m.
About
Joe Carter Classic Tournament
Top celebrity golf event in North America
The annual Joe Carter Classic charity golf tournament pairs avid golfers with top name celebrities from the worlds of sport and entertainment. Proceeds from the event go towards supporting the education and development of Canadian youth through the Joe Carter Scholarship Fund and the Joe Carter Family Support Fund.
Since 2010, the Joe Carter Classic has raised and pledged $1,500,000 to benefit the Children's Aid Foundation and other children's causes.
Success

Number of successful events

Confirmed Celebrities

Number of confirmed celebrities

Fun

Rate of satisfaction
2016 Celebrities
Damon Allen
Toronto Argonaut HOF'er
Second all-time in professional football passing yards. Three-time Grey Cup MVP and 2005 CFL Most Outstanding Player.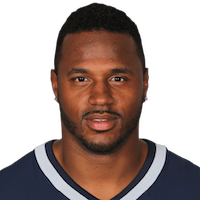 James Anderson
NFL player
9 year NFL linebacker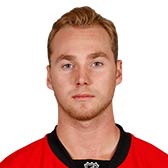 Fourth overall selection at the 2014 NHL Entry Draft. Currently playing for the Calgary Flames.
Rod Black
Broadcaster/Host
Well-known sports announcer for TSN and CTV Sports. 6 Gemini Award nominations for Best Sports Broadcaster.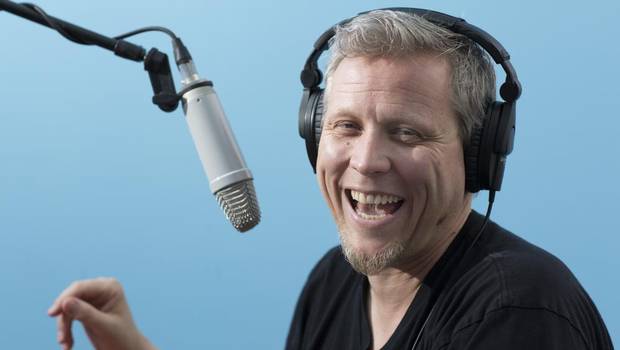 Dean Blundell
Canadian radio personality
Morning host on sports radio station Sportsnet 590 The Fan.
Host of the top celebrity charity event in the country. Also hit a pretty famous home run in 1993.
David Chilton
Author/Dragon
Famous Canadian author, investor, and television personality. You may have seen The Wealthy Barber on Dragon's Den.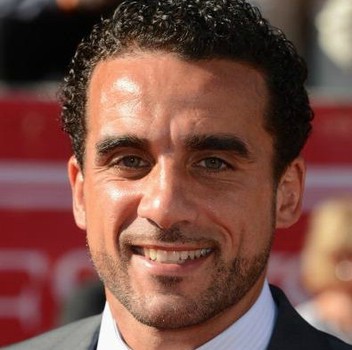 Dwayne De Rosario
4-time MLS Cup Champion
Former Canadian professional soccer player. 4-time MLS Cup champion and 2011 MLS MVP.
Chris Doleman
Minnesota Vikings HOF'er
Minnesota Vikings defensive end. Eight-time Pro Bowl selection and member of the NFL Hall of Fame.
Josh Donaldson
Blue Jays Superstar
Toronto Blue Jays third baseman. Winner of 2015 American League Silver Slugger and MVP Awards. Leading vote-getter in 2015 All-Star Game.
Cedric The Entertainer
Actor
Actor, comedian, director, and game show host. Star of Barbershop.
Julius "Dr. J" Erving
76'ers HOF'er
1981 NBA MVP. 1983 NBA Champion. Elected to the Basketball HOF in 1993.
Grant Fuhr
Edmonton Oilers HOF Goaltender
Backstopped the Edmonton Oilers to four Stanley Cup championships. Inducted into the Hockey Hall of Fame in 2003.
Cito Gaston
Legendary Blue Jays Manager
Major League player from 1967-78. Managed the Blue Jays to World Series championships in 1992 and 1993.
Doug Gilmour
Leafs Superstar
One of the most popular Leafs players of all-time. Inducted into the Hockey Hall of Fame in 2011.
Robbie Gould
Chicago Bears Kicker
Holds numerous team records as a kicker for the Chicago Bears. One of the most accurate kickers in NFL history.
Kelly Gruber
Blue Jays World Series Champion
Blue Jays star third baseman. Gold Glove and Silver Slugger winner. World Series champion in 1992.
Host of ESPN SportsCenter. Part of two Emmy Award-winning SportsCenter shows.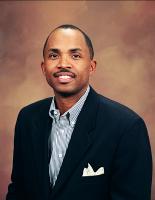 Gerald Henderson, Sr.
3-time NBA Champion
13-year NBA career included three championships (1981, 1984, 1990).
Paul Henderson
1972 Team Canada Legend
13-year NHL veteran. 1972 Summit Series hero. Named a Member of the Order of Canada in 2012.
Peter Holland
Maple Leafs Star
Young Leafs star. Drafted 15th overall by Anaheim in 2009 NHL Entry Draft. Traded to Toronto in 2013.
Mike Krushelnyski
Edmonton Oilers Stanley Cup Champion
Member of three Stanley Cup winning teams with the 1980's Edmonton Oilers. Wayne Gretzky was a linemate.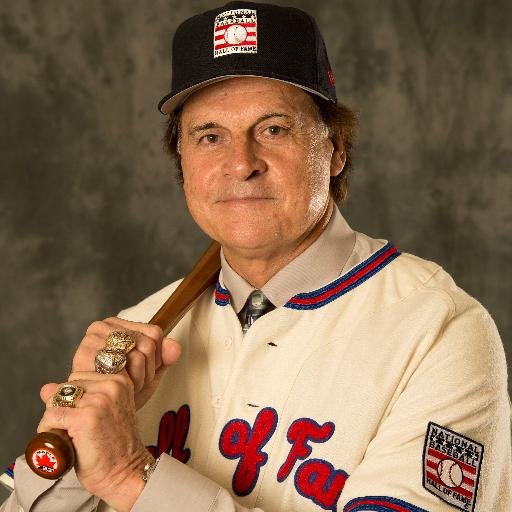 3-time World Series Champion and member of the Baseball Hall of Fame. Ranks 3rd all-time for MLB wins by a Manager. Currently the Chief Baseball Officer for the Arizona Diamondbacks.
Barry Larkin
Cincinnati Reds HOF Legend
1990 World Series champion with the Cincinati Reds. Multiple Glove Glove and Silver Slugger winner.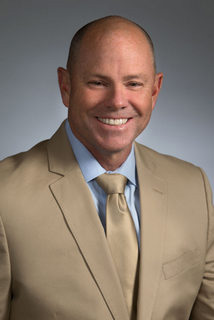 Ian Leggatt
PGA Tour Winner
Canadian golf professional who played on the PGA Tour. Currently a golf analyst for Sportsnet and also the Director of Golf at Summit Golf & Country Club.
Cliff Levingston
Two-Time NBA Champion
Ninth overall pick in the 1982 NBA Draft. Won two NBA championships with the 1990's Chicago Bulls.
Kenny Lofton
Stolen Base King
622 career stolen bases. Six-time All-Star and four-time Gold Glove winner. Played 95 post-season games.
Comedian, actor, and talk show host. Best known for his self-produced ABC sitcom, George Lopez.
Derek Lowe
MLB Pitching Great – No-Hitter
2004 World Series Champion with the Red Sox. Pitched a no-hitter on April 27, 2002.
Hazel Mae is a former "Sportsnet Connected" anchor and MLB Network host, and is currently a member of the Sportsnet Blue Jays TV Broadcast team
Dan Marino
Legendary Dolphins Quarterback
One of the greatest quarterbacks in football history. Named to Pro Football HOF in 2005. Appeared as himself in Ace Ventura: Pet Detective.
Jim McMahon
Super Bowl Champion
Super Bowl champion with the 1986 Bears and 1997 Packers. 1982 NFC Rookie-of-the-Year.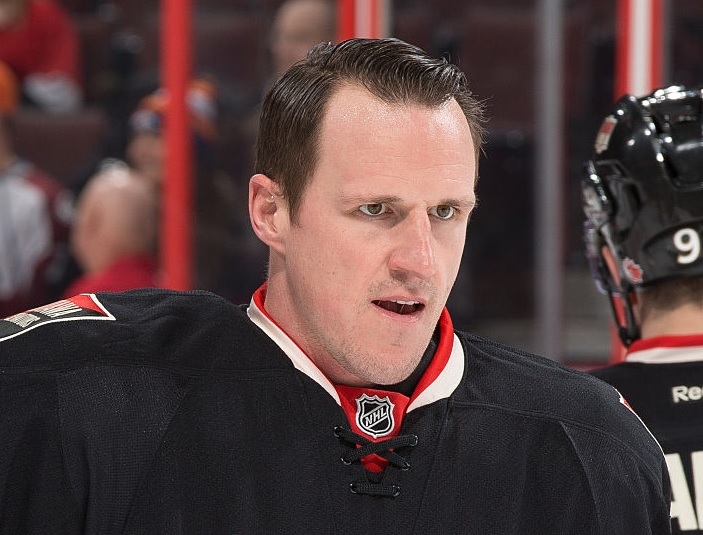 3-time NHL all-star currently playing with the Ottawa Senators. Gold Medalist at World Junior Championships and World Hockey Championships. Married to Canadian actress Elisha Cuthbert.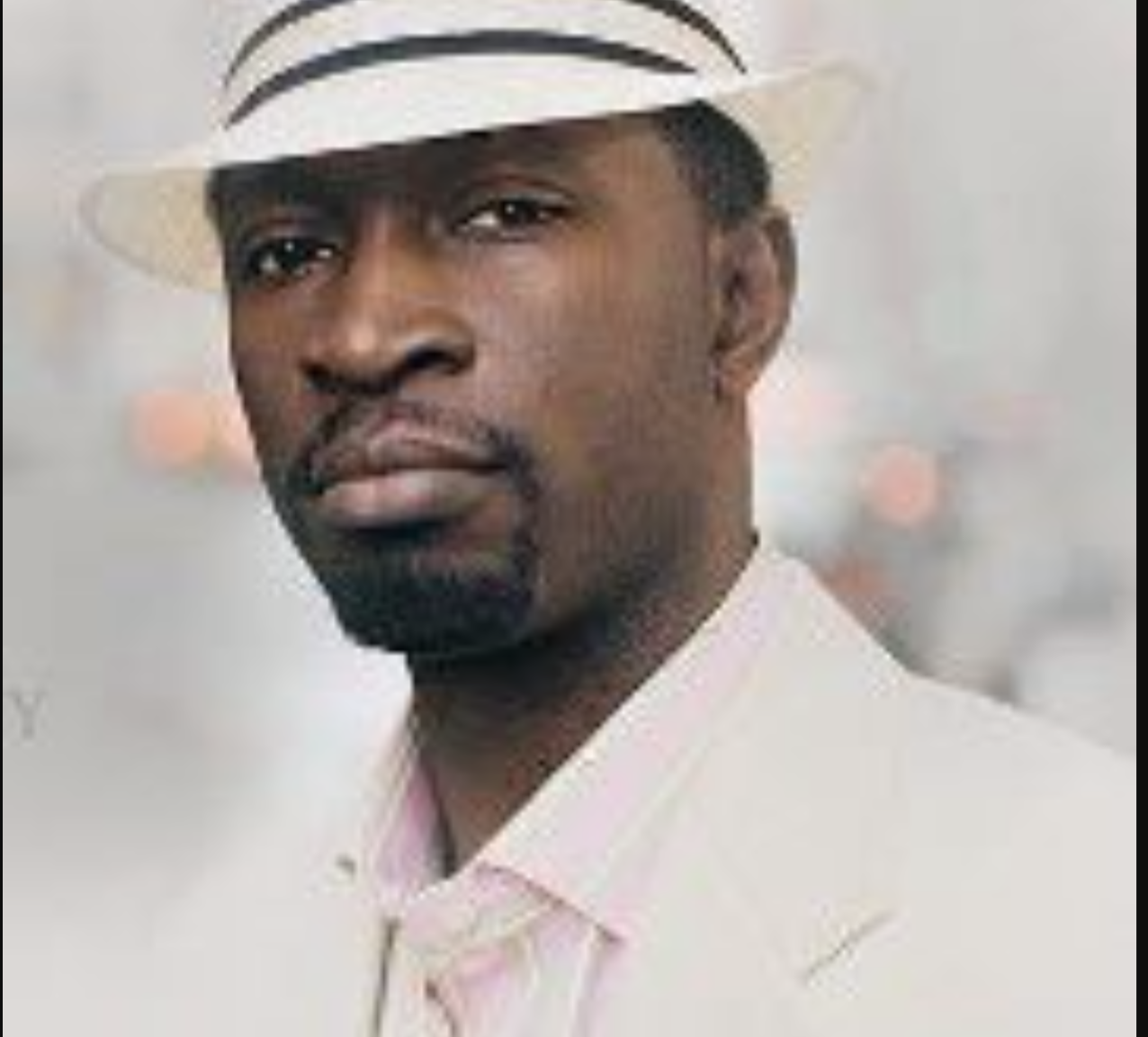 Mike Phillips
Jazz Musician
Famous saxophonist. Has performed with Brian McKnight, Boyz II Men, and Prince.
Tim Raines
Expos Superstar
Seven-time All-Star with the Montreal Expos. Three-time World Series champion. One of the top base-stealers of all-time.
Mark Rypien
Super Bowl MVP
A native Calgarian, he is the first Canadian-born quarterback to win the Super Bowl MVP Award (1991). Also won the Super Bowl in 1989.
Bret Saberhagen
1985 World Series Champion
1985 World Series champion with the Royals. Two-time AL Cy Young Award winner. Pitched a no-hitter on August 26, 1991.
Seema Sadekar
Golfer and Fashionista
Professional golfer who appeared in three U.S. Junior Championships and the 2004 LPGA Canadian Open. Owns a golf marketing and apparel company.
Drew Scott
Property Brother
Co-host (with identical twin brother Jonathan) on the HGTV series Property Brothers. Born in Vancouver and attended University of Calgary.
Sterling Sharpe
Green Bay Packers Legend
NFL superstar with the Green Bay Packers. Five-time Pro Bowler. Led NFL in receptions on three different occasions.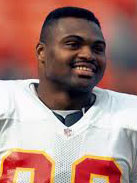 Neil Smith
2X Super Bowl Champion
Top defensive lineman of his era, playing in six Pro Bowls. Won two Super Bowl championships and named a member of the 1990's NFL All-Decade Team.
Dave Stewart
World Series MVP
Post-season hero, winning three World Series championships (1981, 1989, 1993). Names 1989 World Series MVP.
Actor and stand-up comedian best known for the Rush Hour film series. Frequent performer on Def Comedy Jam in the 1990's.
Devon White
Toronto Blue Jays Legend
Winner of seven Gold Gloves between 1988-1995. Won two World Series with the Blue Jays and a third with Florida in 1997.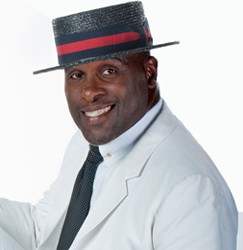 Carvin Winans
Gospel Music Hall of Fame
Member of the legendary Winans Family. Inducted into the Gospel Music Hall of Fame. He has 5 Grammy's and 3 Gold Records, several NAACP Awards and Soul Train Awards after 30 years in the business.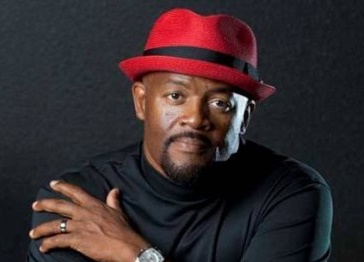 Daniel Winans
Grammy award winning singer.
Grammy Award winner and member of famous Gospel family.
Gregg Zaun
Broadcaster/Manalyst
Baseball analyst and retired professional MLB catcher. 1997 World Series champion with the Florida Marlins.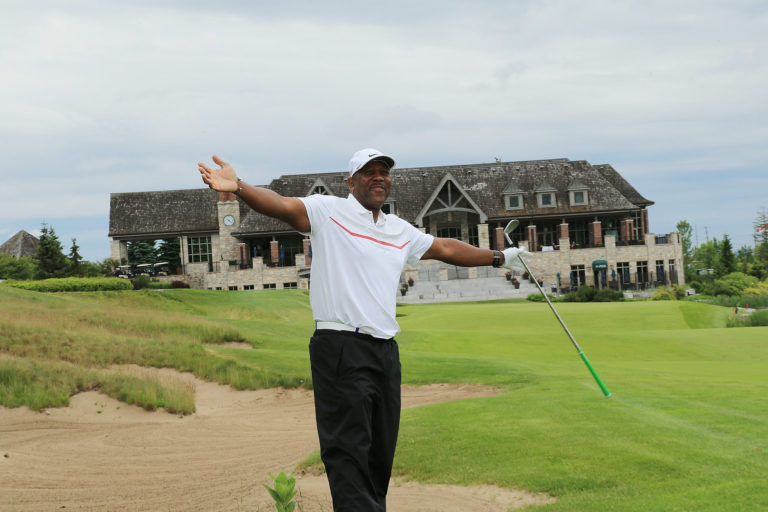 After-Party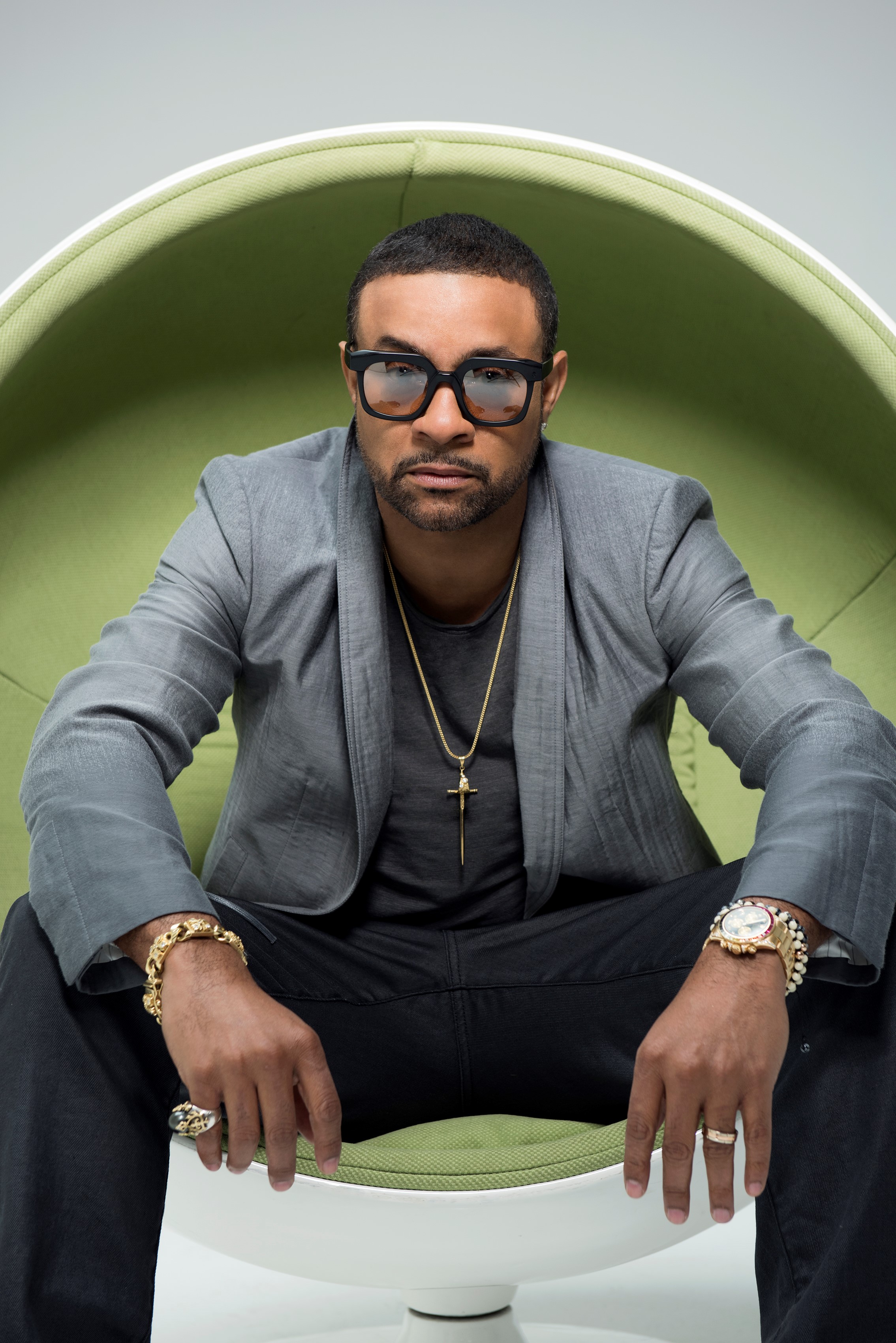 June 15, 2017 – Time 8:00 p.m.
Location: The Ritz-Carlton, Toronto
For ticket information, please contact Info@bassettevents.ca or 416.616.4660