ABOUT US
Children's Aid Foundation of Canada is a national charity dedicated to improving the lives of children and youth in the child welfare system. We raise and grant funds and deliver a wide range of high-impact programs and services to provide access to the opportunities these children need to reach their potential against all odds.
They depend on us. We depend on you. Join us and help Canada's most vulnerable kids break the cycle and define a vision for themselves of a successful future. Learn more at www.cafdn.org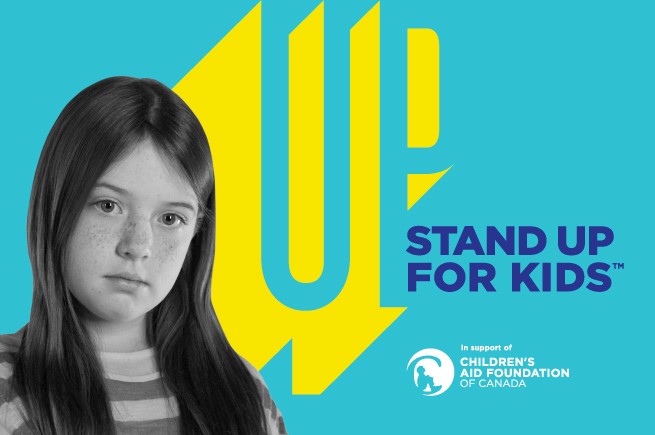 STAND UP FOR KIDS
Stand Up for Kids is the Children's Aid Foundation of Canada's national campaign for child welfare. This national movement will galvanize change for children and youth who have experienced or are at-risk of abuse, neglect and abandonment and transform their prospects for a successful future. Together, we will stand up for kids in care who urgently need support and stand alongside former youth in care as they enter adulthood.
Thank you for standing up for children and youth in care. Join the movement and sign the pledge at standupforkids.ca